The International Centre for Heat and Mass Transfer is pleased to announce
The International Symposium on Convective Heat and Mass Transfer, CONV-22, to take place in İzmir, Turkey during June 5 - 10, 2022.

OBJECTIVE
Convective heat and mass transfers are encountered in various domains, including heat exchangers, electric and microelectronics cooling, automotive and aerospace, air conditioning, fuel cells cooling, building engineering as well as conversion of renewable energy.
The objective of this conference is to bring together researchers, engineers, scientists in a forum to exchange innovative ideas, methods and results, and visions of the future related to the general theme of convective heat and mass transfer. It is important to obtaining an understanding of the physical mechanisms that occur in convective heat transfer in both single–phase and two-phase flows in order to develop the means to perform convection transfer calculations.
All papers submitted to Convective Heat and Mass Transfer conference will undergo dual peer-review for publication in the Conference Proceedings.Some selected papers will be proposed for publication in reputable journals. Major topics and new trends will be introduced through several keynote lectures that will be presented by internationally recognized experts.

CONTENT

A wide range of topics related to classical and emerging areas of convective heat and mass transfer fundamentals and applications will be covered, including:
Enhancement of heat exchangers
Natural, forced and mixed convection
Convective heat transfer in solar conversion systems
Heat and Mass transfer in fuel cells
Heat and Fluid Flow in Micro/Nano Scales
Impinging jets
Mass transfer, pollutant dispersion
Thermo-solutal convection

Heat and mass transfer in building
Boiling, condensation, two-phase flows
Melting and solidification
Heat and Mass transfer in Biomedical devices
Thermo-mechanical analysis of electronic cooling
Measurement techniques and identification
Imaging and data analysis in convection
Thermal systems networks
DEDICATION
This symposium is dedicated to Professor Renato Cotta (University Federal of Rio de Janeiro, Brazil) and Yildiz Bayazitoglu (Rice University, USA) who have made significant contributions to the international convective heat transfer community.
| | |
| --- | --- |
| | |
| Yildiz Bayazitoglu | Renato Cotta |
HONORARY CHAIRS
The honorary chairs of the smposium are Emeritus Prof. Sadik Kakaç (TOBB University Eco. and Tech., Ankara, Turkey) and Emeritus Prof. Jacques Padet (University of Reims Champagne-Ardenne, Reims, France).
| | |
| --- | --- |
| | |
| Sadik Kakaç | Jacques Padet |
KEYNOTE SPEAKERS
François Lanzetta


Institut FEMTO-ST - UBFC , Belfort, France

Helcio Orlande


University Federal of Rio de Janeiro, Brazil

Anchasa Pramuanjaroenkij


Kasetsart University, Thailand

Nesrin Ozalp


Purdue University Northwest, USA
IMPORTANT DATES
Abstracts and Full papers to be sent to M. Rebay
| | |
| --- | --- |
| January 25, 2022 | One page abstract submission |
| February 22, 2022 | Full paper submission |
| March 4, 2022 | Notification of acceptance |
| April 8, 2022 | Final paper due |
| April 8, 2022 | Abstracts for recent work posters |
| April 29, 2022 | Early registration deadline |
LOCATION
The Symposium will take place at Dokuz Eylul University, Izmir, Turkey.
Izmir is one of the most popular cities in Turkey for tourists to visit. Located on Turkey's Aegean Coast, Izmir was founded by the Greeks around 3000 BC before being taken over by the Romans and rebuilt by Alexander the Great. The city later became part of the Ottoman Empire in the 15th century. Accordingly, Izmir boasts a wealth of history for visitors to explore, including a number of important archeological sites.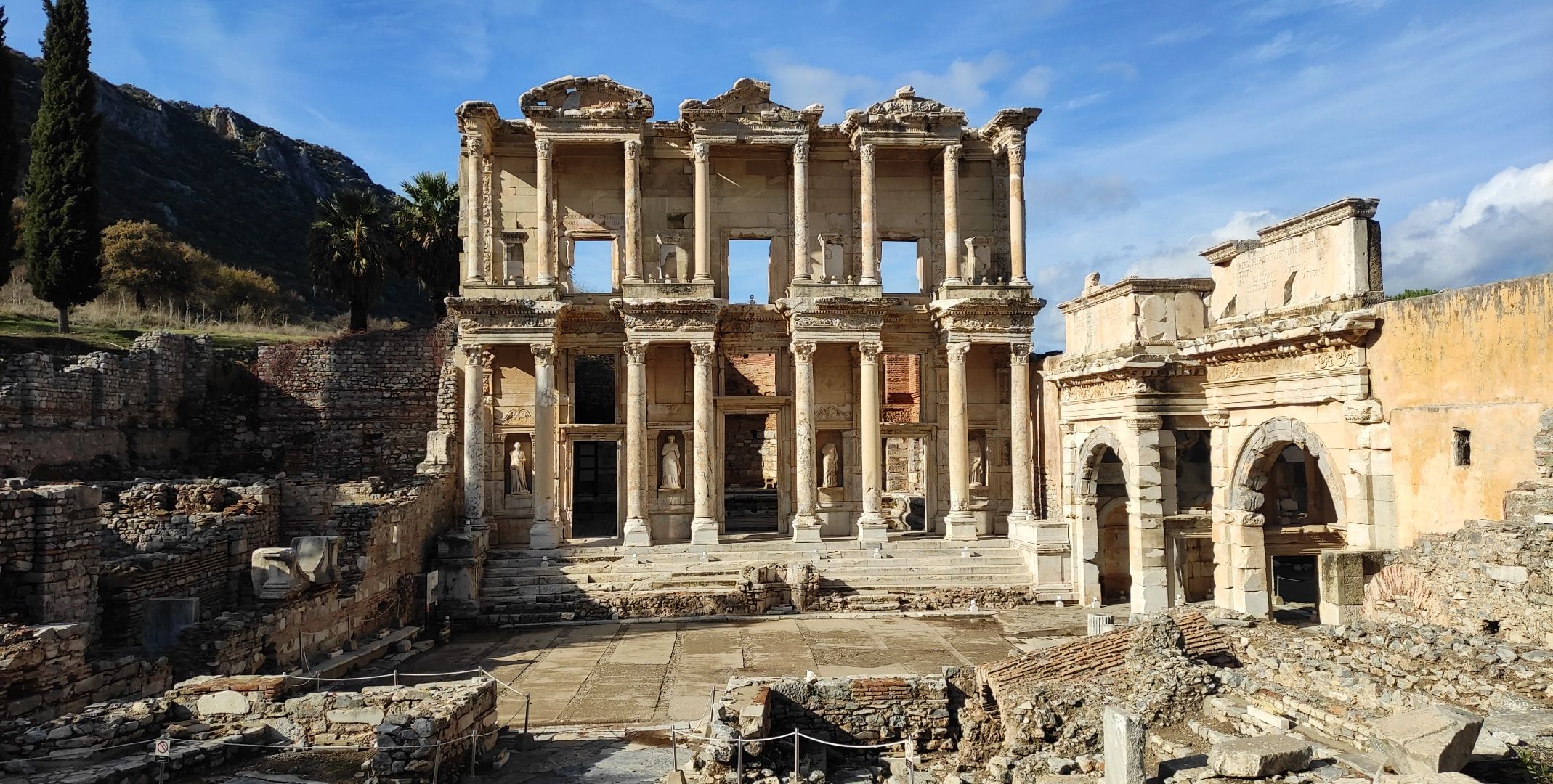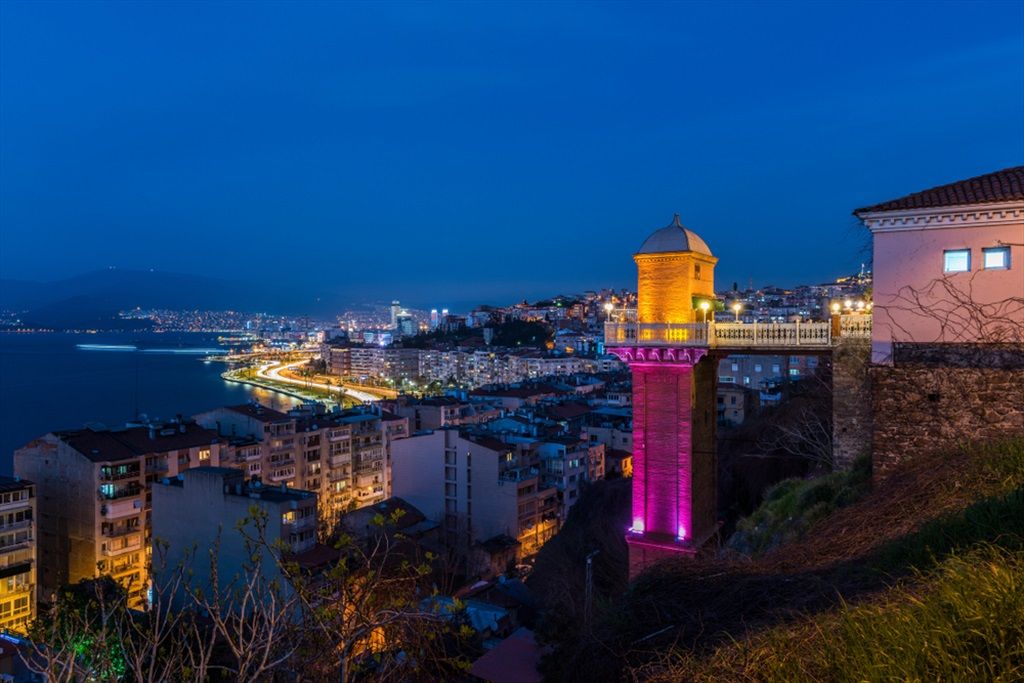 ACCOMMODATION
The accommodation details will be announced soon.
CORRESPONDENCE
Conference Co-Chairs
Dr. Mourad Rebay
Université de Reims Champagne-Ardenne
Faculté des Sciences, B.P. 1039, 51687 Reims, France
Tel: +33 3 2691 3448
Fax: +33 3 2691 3250
E-Mail: mourad.rebay@univ-reims.fr

Dr. Alpaslan Turgut
Dokuz Eylül University, Faculty of Engineering
Mechanical Engineering Department
35397 Buca - Izmir, Turkey
Tel: +90 232 3019237 19237
E-Mail: alpaslan.turgut@deu.edu.tr
ICHMT Secretary-General
Prof. İlker Tari
Mechanical Engineering Department
Middle East Technical University
06800 Ankara, Turkey
Tel: +90 312-210-2551
Fax: +90 312-210-1429
E-mail: ilker@ichmt.org
GENERAL INFORMATION ABOUT ICHMT
The International Centre for Heat and Mass Transfer (ICHMT) is an international, professional, non-governmental, non-profit organization. The general objective of the Centre is to promote and to foster international cooperation in the science of heat and mass transfer and its applications. Its secretariat is located at the Mechanical Engineering Department of Middle East Technical University (METU).
| | | |
| --- | --- | --- |
| | The first meeting of the International Centre for Heat and Mass Transfer (ICHMT) was held in Herceg Novi, Yugoslavia, on September 16, 1968, during the International Seminar on Heat and Mass Transfer in Turbulent Boundary Layers, organized by the Boris Kidric at the Institute of Nuclear Sciences in Belgrade. This meeting was the culmination of activities initiated by a group of leading scientists in the field from different countries. These activities resulted from a long felt need to create an international organization in the fast growing field of heat and mass transfer. Some of the most prominent names in the field who were involved in the founding and creation of the Centre were: E.A. Brun, E.R.G. Eckert, U. Grigull, J.P. Hartnett, T.F. Irvine, Jr., S.S. Kutateladze, A.V. Luikov, W.M. Rohsenow, D.B. Spalding, and M.A. Styrikovich. The active participation and efforts of D. Velickovic, Z. Zaric and N. Afgan from the Serbian Academy of Sciences and the Boris Kidric Institute of Nuclear Sciences in Belgrade made the founding of the Centre possible. | |
| | |
| --- | --- |
| | The leadership and initiatives of Professor Zoran Zaric and later Professor Naim Afgan made the Centre grow and reach maturity over the years and become a well-known organizer of meetings and other activities with high prestige among scientists and researchers in the field of heat and mass transfer. The meetings have served as a means of conveying and transferring scientific knowledge, technical know-how, and cultural values. The Centre's many publications have become among the most sought after collections of scientific literature in the field. |
The Secretariat of the Centre remained in Belgrade for almost 24 years and traditionally organized one seminar and one symposium a year, usually in Dubrovnik, Yugoslavia, until early 1990s when the start of the political turmoil in former Yugoslavia unavoidably hampered the functioning of the Secretariat. The Executive Committee of the Centre started looking for a new home for the Secretariat of the Centre.
| | |
| --- | --- |
| | Professor Sadik Kakac, a member of the Scientific Council representing Turkey, with the encouragement of Professor Yasuo Mori, the President of ICHMT, and Professor Franz Mayinger, the Chairman of the Executive Committee, contacted Professor Kemal Guruz, Head of TUBITAK (Scientific and Technical Reaserach Council of Turkey), and Professor Suha Sevuk, President of METU (Middle East Technical University in Ankara, Turkey), and urged them to prepare a joint proposal. These efforts took more than a year. In September 1992, the proposals from institutions in seven countries were examined at an Executive Committee meeting in Rome, and it was decided, with a majority vote, that the joint proposal of METU and TUBITAK, could provide the best financial and administrative support to the Centre. Since January 1993, the Centre has restarted its activities in its new home, the Middle East Technical University in Ankara, Turkey, under the joint auspices of these institutions, METU and TUBITAK. |
| | |
| --- | --- |
| The Statutes and the By-Laws of the Centre were revised, partly in response to the move to Turkey. At the meetings of the General Assembly and of the Scientific Council in Brighton, England in August, 1994, Professor Faruk Arinç, a faculty member at the Department of Mechanical Engineering of METU, was elected as the new Secretary General of the Centre. He was re-elected to this office at the succeeding Scientific Council meetings held in every four years during International Heat Tranfer Conferences (IHTC). | |
The new Secretariat working under the new rules with renewed enthusiasm and support of the Executive Committee as well as the two standing sponsors of the Centre in Turkey, organized highly successful meetings since 1994, and sponsored many others elsewhere. The venues of the meetings in Turkey were chosen to be five-star hotels on the Aegean or Mediterranean coast, providing excellent settings for scientific as well as social gathering of all attendees and spouses. ICHMT also organizes meetings in countries other than Turkey, chaired by prominent researchers in the field.

The traditional activity of ICHMT is organization the International Symposia and Seminars. These meetings have been always met with increasing interest by the scientific, technical and industrial communities. The general scope of the meetings has always been designed with the aim of active promotion of interesting scientific work and achievements at high technical levels.
The Centre has published over 80 Proceedings on various specific aspects of heat and mass transfer. Each proceeding is related to a meeting of the Centre. International participation in the meetings is always a major aim. The total number of participants in the meetings of ICHMT since 1968 has been over 5000, coming from over 60 different countries.
| | |
| --- | --- |
| | In order to promote the international activities of the Centre and reach as many scientists and researchers as possible in the field, the Centre signed a publication agreement with the publisher, Begell House, Inc., in 1994, since when Begell House has been printing and distributing the scientific work of ICHMT. In addition, the Proceedings of the Biotransport-98, Plasma-99, Turbine-2000 and Vim-2001 symposia were published in the Annals of New York Academy of Sciences (NYAS) in accordance with a separate agreement signed between the Centre and the Academy. In June 2006, the agreement between ICHMT and Begell House, Inc. was renewed and expanded to include the creation of an ICHMT Digital Library Online (http://dl.begellhouse.com/references/1bb331655c289a0a.html). |

As emphasized in our Mission Statement, the Centre aims not only to provide attractive meeting occasions for all scientists active in the field, but also to foster international exchange of science and engineering in all branches of heat and mass transfer through the promotion of research, education, and the exchange of personnel. With this purpose of existence in mind, the Centre aims to be a reliable and state-of-the-art source of information in all its publications, and to create the means for generating international synergy, enthusiasm, and motivation among the scientists and researchers that will lead to new ideas, procedures, products, and standards to improve productivity and efficiency and to promote living in a cleaner environment.
The membership in the Centre is open to all non-governmental, non-profit, national and international organizations working in the field of heat and mass transfer. The number of member institutions of the Centre is now over 40 from 30 different countries.
One activity initiated by the Secretariat of the Centre in 1994 was the creation of the ICHMT Home Page on the Internet. This site is constantly updated, and has now grown to a significant size. It is being accessed by scientists all over the world.